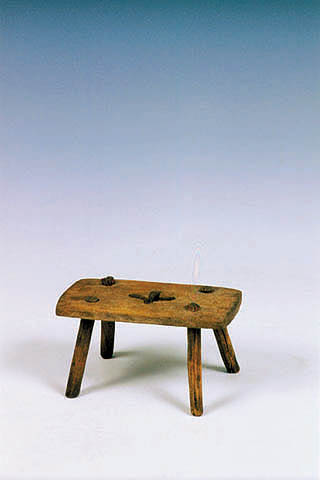 479.
Registration number: 67.86.9
Technical term: small chair
Name (museum register): gyalogszék
Local name: malá stolek, kisszék
Material and technique: wood
Size: 27x13x14
Place of fabrication: Szuha, Heves county
Time of fabrication: 1935
Name of maker: József Stork Bátor
Place of use: Szuha, Heves county
Place of aquisition: Szuha, Heves county
Time of aquisition: 1967
Name of collector: Klára Csilléry
Remarks: fieldwork.

The ordinal number makes a reference to the catalog 'Székképek' by Gábor Fejér - László Roboz.